As the person responsible for technology improvements, sales and marketing at Global Arena; I wanted outline the essentials of the translation business; and how to apply that knowledge to your organization while optimizing your translation costs. In addition to my above-mentioned responsibilities; I also have a hand in vendor, finance and overall operations management at Global Area. This 360 approach has allowed me to be in the position to offer some cost-savings suggestions. Many of the points mentioned below are based on my own experience in the 15+ years; that I have been involved in the provision of translation services.
One important clarification: the difference between translation and interpretation services. Translation: is the process of translating written text from one language into another; while Interpretation: is meant to facilitate oral or sign-language communication between users of different languages.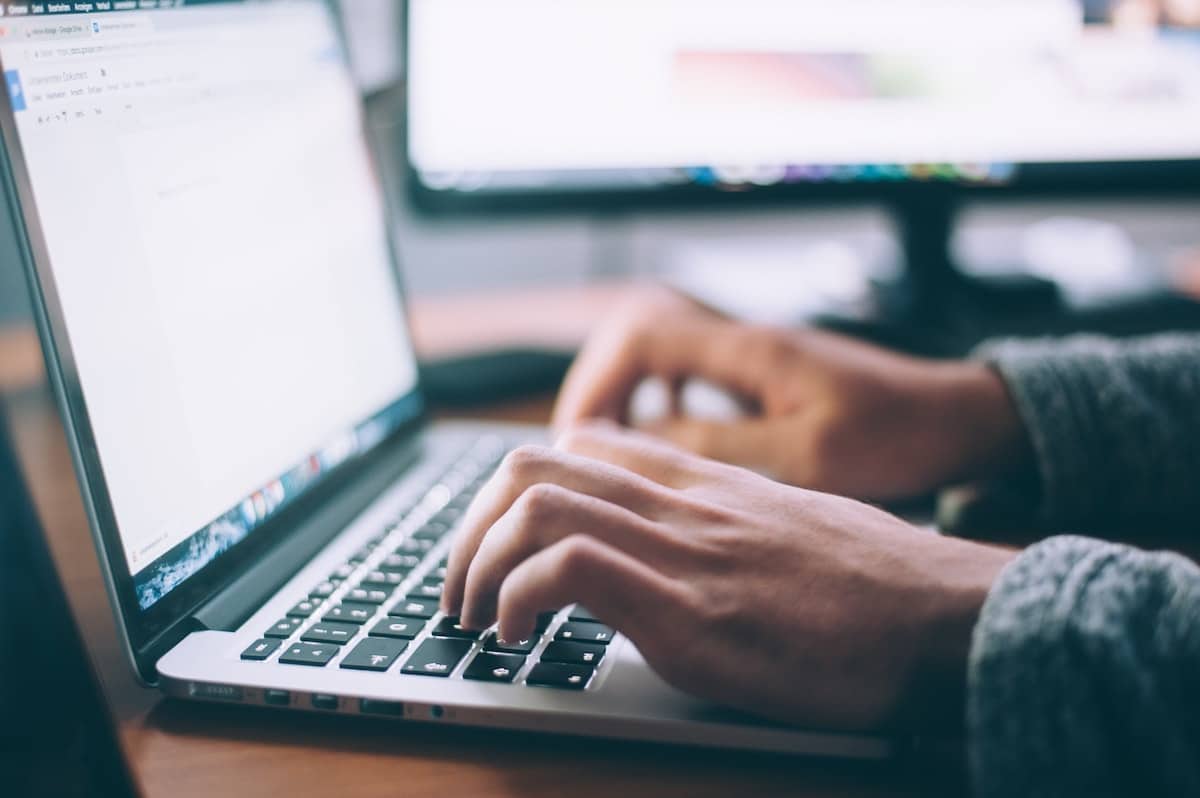 How do translation agencies price their services?
The most commonly used method to price document translation services is per word, and the price per word depends on several variables. Among those, we have language, volume (amount of words), subject matter expertise, document type, formatting requirements and turnaround.
When quoting translation services we can get into more complex scenarios. If a client has a translation memory and/or glossary created by another translation vendor; we may be able to provide repetition discounts. However, the quality, accuracy and depth of the existing translation memory must be taken into account as a translation memory with inaccurate, inappropriate or inconsistent translations does more harm than good.  At Global Arena, we consider the translation memory a work-for-hire; and as such, it belongs to the client. When using Global Arena translation services, you can request your custom-made translation memory at any time. Furthermore, we do not share our customer's translation memories across different clients; to ensure that any privileged or confidential.
When translations are provided in design, graphics or desktop publishing file formats (like Adobe InDesign, Photoshop, etc.) we can also provide Desktop Publishing Services (DTP). These DTP services are usually priced per hour and depend on the scope of each project. Your translation project manager should be able to walk you through the layout requirements of your multilingual project.
In some cases, projects require extra project management or linguistic consultation. These services are provided on a case-by-case basis. The specific scope of work can be suggested by the customer or could be proposed by your assigned project manager. These services are also quoted by the hour.
After giving you a few guidelines about how your translation project should be quoted; let's dive into tasks that will help you to optimize your translation costs.
Create an inventory of your content
Knowing the volume and organizational structure of your corporate language documentation should be your first step. You could divide your corporate documentation into categories such as: sales/marketing brochures, website, technical documentation, internal documentation (not for publication), HR documentation, legal/patent documentation, etc. The classification will be unique to each specific business. However, a good understanding of your organization's documentation will definitely help you to identify what needs to be translated and in what order (multilingual content prioritization).
As a starting point, I would suggest using your corporate chart and identifying the different departments; what information is used by department and what needs to be shared in a multilingual setting. Mapping out your corporate documentation will not online decide what should be translated and when; but it will help you and your translation agency identify the intended audience and so translation process each should undergo. You might want to start by identifying which information is to be distributed externally; and which one should be kept just for internal communications/purpose. Documents that are intended to be shared publicly with: clients, vendors or the wider community must be of top quality and so require full translation: editing and proofreading. Other documents, perhaps for internal reference or purely for comprehension could forgo the additional editing or proofreading steps. This will in turn affect your translation budget.
Define your multilingual content strategy – What needs to be translated and what not.
Following the inventory creation; you will be able to better identify what needs to be used for distribution and what not. Define how important is to translate your website. If you are selling in international markets; controlling the content and the message in the target language will definitely make a difference and enhance your brand. A choppy translation or the use of untrained machine translation in your website is likely to damage your brand.
Analyze your content and find ways to standardize it; being able to identify and implement commonalities will bring translation cost savings in form of repetitions and less DTP investment.
Be sure your material is ready for translation
As outlined above, translation agencies take several variables into consideration to price their services. If a source document (the document in its original language, before it has been translated) has many mistakes, is not clear or succinct; it will may be harder to translate. A source document that is not ready for distribution cannot be used for translation; as it will generate reviews/feedback from the translators to the Project Manager; that, in turn, will generate an additional back-and-forth with the client; making the process more time consuming and, therefore, more expensive. You should also ensure that the document you send for a quote has been completed, reviewed, fully vetted and ready for distribution. Any last-minute changes or modification to any source document in a multilingual project add both costs and time to the budget. Sometimes, the additional time is more costly than the budget itself.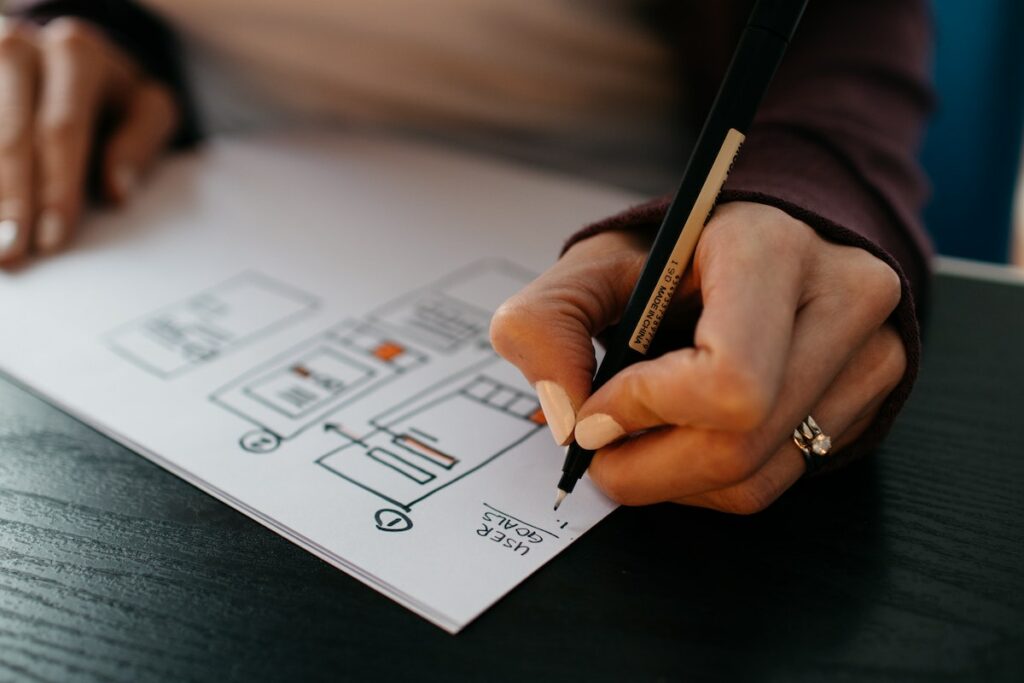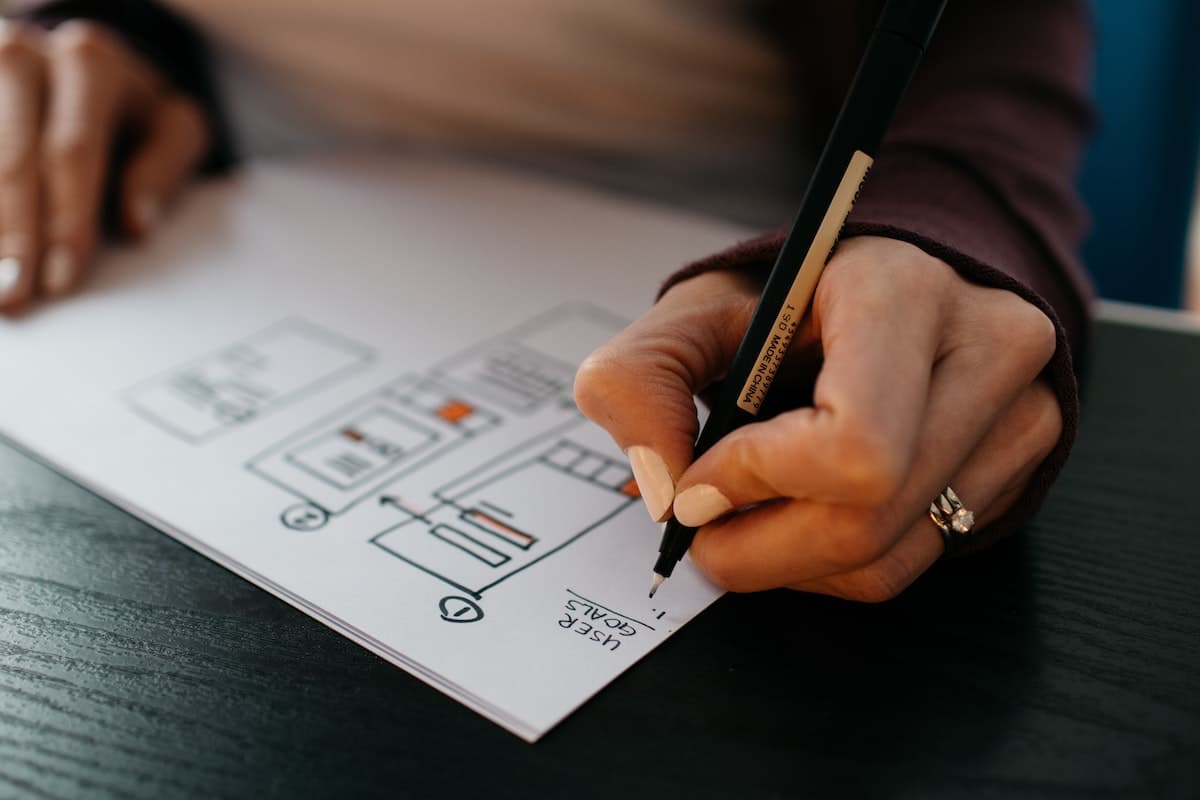 Plan ahead
Once you have your original source document completed and fully reviewed. It is important to have it well organized while having a clear idea of what you need in terms of target audience; what is your budget and when do you need the final translation(s) ready to be shared/publicized. Translation is an art and takes time. Please make sure that you consult with your translation project manager before finalizing your multilingual project timeline.
Translators can translate about 2,500 words per day. Editors can manage about 4,000 words per day. It might take several coordinated translators and editors to translate sizeable documents. In such cases, it requires skilled and experienced translation project managers to select and manage the translation teams along with the correct use of Computer-Aided Translation (CAT) tools to ensure the consistency and quality of the final translation. If you end up leaving a translation project to the last minute; you risk having to pay rush fees and/or missing your deadline. As I said, performing a good translation project takes time.
Turnaround matters
As discussed above, if you don't plan, you'll get behind. Make sure you involve your translation project managers even before the actual translation need arises. A brief conversation about your project and the possibility of any multilingual needs; can give your translation project manager the opportunity to chime in and provide useful insights about your translation projects based on your multilingual goals.
Content size and format matters
If your multilingual content needs to be implemented in several languages and is large; you could be looking at a six-figure translation budget. This is often unpalatable from a financial and turnaround perspective. Also, keep in mind that when you start translating your corporate content, updates, modifications and new content/products/services will also need to be translated; so it can be an ongoing process. However, having a good understanding of your content structure and multilingual strategy will allow you to identify the most appropriate ways to translate your documents.
When you think about translating a document; always consider that the format of the document and whether it might require extra-formatting. Sometimes it could be an InDesign file, heavily formatted Microsoft Word document, or a complex PowerPoint. If you have an in-house desktop publisher; please make sure you let your translation project manager know. They can provide process suggestions and instructions to your DTP person to ensure that the multilingual project is implemented smoothly; with optimal resources and turnaround. Converting a PDF file into a Microsoft Word document can be extremely time consuming. Having accessible, well formatted source documents; always speeds up the process. A professional translation agency will have experience in working with multiple types of design files. Coordinating your internal designers with your translation agency allow you to enjoy reduced costs and shorter turnaround times.
Provide reference material and/or glossaries
You might have already translated materials in the past. Perhaps you have even identified specific terminology; that needs to be translated in a certain way or localized for certain international markets. That information is extremely useful in ensuring translation consistency on Provide any reference materials and glossaries that you have to the translation agency before they start work the translation.
Glossaries can be imported into translation memory software; which is then accessed by the new translation team. Referencing existing translations will ensure that all the specific pre-translated terms are kept consistent as new translations are created. This is particularly important when you are implementing technical translations or working in specialized industries. This not only ensures terminological and stylistic consistency; but, because some text segments will be repeated, or are already in the translation memory; they won't need to be translated again, and so you can enjoy lower costs and faster turnarounds. Even if you don't have multilingual materials already translated; it is important to spend some time discussing with your project manager any industry or company specific terminology we might need to consider.
Translation workflow
This is a key point. Some translation agencies cut corners when performing translation services and bypass critical review stages. This might happen when translation project managers are: pressed for time, and or the budget agreed upon by the sales person is too low for all stages of review to be possible. Perhaps the incumbent agency faces new competition from a different translation vendor; that comes in with out-of-this-world prices; promising perfect quality and superb turnaround. Remember, translation is an art, it takes time and requires detailed human reviews. With this in mind, agencies might be tempted to translate a document using a single round of translation; with no editing or proofreading. This is surely a recipe for disaster and there are many translation horror stories of translated materials; being distributed with egregious errors or unintended meanings; which should have been picked up in the review and proofreading stages.
If you have never used translation services; it's easy to be tempted by the lowest price per word. But as I explain here, there are many factors to take into consideration and my goal is to try to educate you as much as possible so you can make a sound decision. Furthermore, there are recognized standards like ISO and ASTM that always recommend at least 2 rounds of human proofreading. At Global Arena we always provide our translation services following the TEP norm (Translation + Editing + Proofreading); and performed by human translators who are native speakers of the target language.
Technology will provide you with savings…when used properly.
Make sure that any translation agency you engage implements a solid translation workflow; and uses a translation management tool connected to one or more translation memories. Computer-Aided Translation (CAT) tools (this is not the same as Machine Translation) are a key component for any agency to provide quality; consistent translations with an optimal turnaround. Please inquire about your agency's use of technology. They should be able to explain it clearly and succinctly; I can assure you it is not rocket-science.
Translation Teams
Translators always, always, always need to have formal education in the translation industry or extensive translation experience; subject matter expertise and be native speakers of the target language. In our case, any translator that wants to become part of our roster goes through a stringent selection process. It includes a careful review of their education and capabilities; cross-checking their references and membership to local translation associations and a translation test that is reviewed/verified by a third party.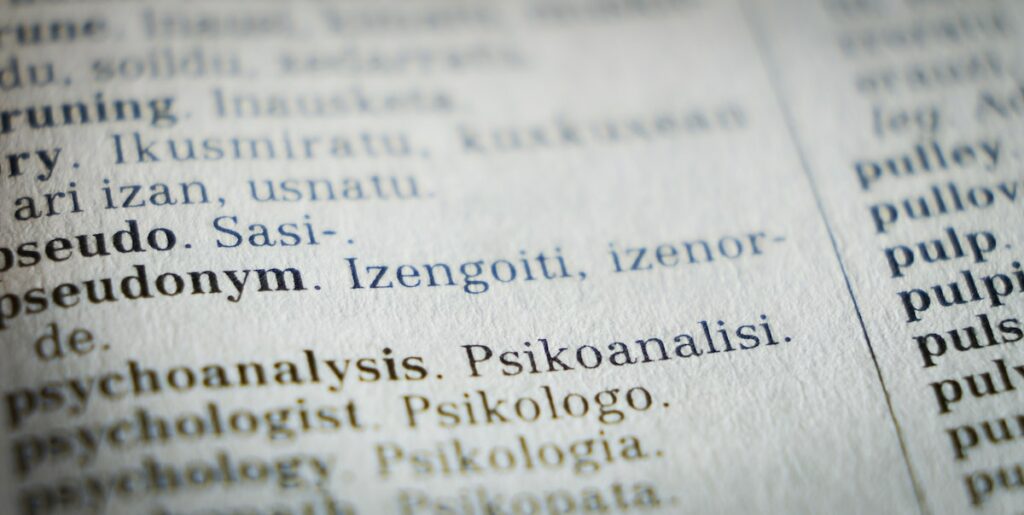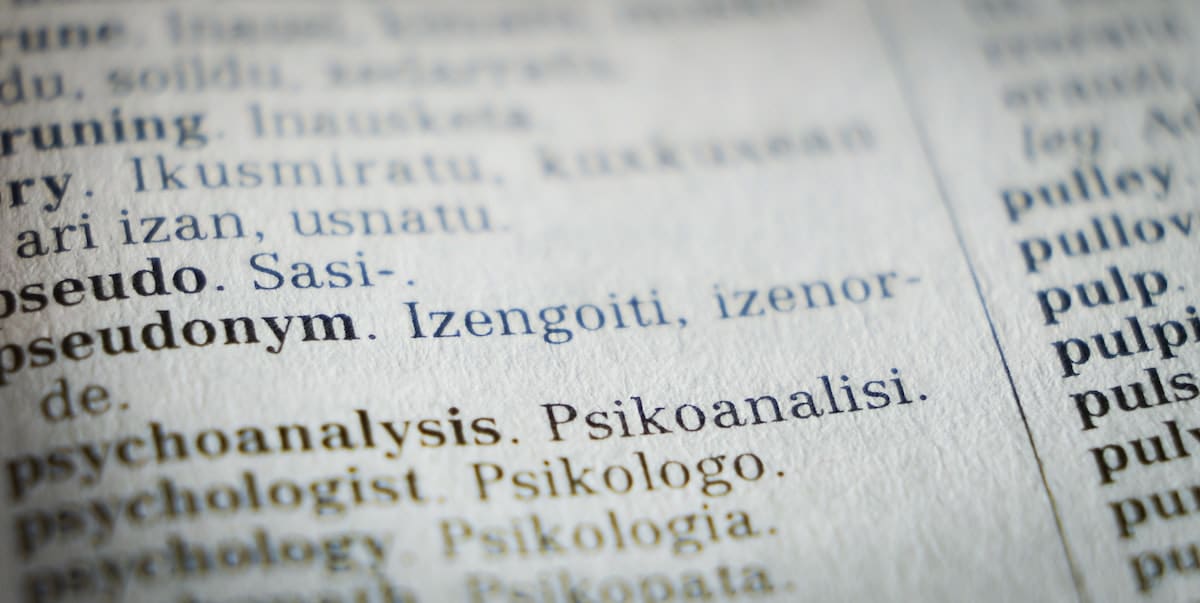 Identify your own internal translation team
Regardless of the scope of your translation requirements; it is important to designate an internal Point-of-Contact (POC); that will coordinate your organization's translation needs. Implementing the right human resources on your end will be a huge asset to your company's multilingual efforts.
In-country resources
In some cases, when clients have in-country personnel that speak the target language; they run the translation by them before distributing them. Even when it is great to have an extra layer of quality assurance; it is important to understand what to expect from that additional proofreader and the amount of attention you need to pay to their editing. Unless you select expert linguists to do your extra/internal review of the translations; it may likely questions or even concerns about the vendor's quality of work; as the distinction between objective and subjective changes can be blurred and one person's preference is seen as another person's error.
Language-specific glossaries
At Global Arena, we have experienced clients running our translations by their in-country employees. They are used to certain terminology that, in many cases, does not coincide with the translation; that our teams has selected or has not been communicated to us in advance. This may be to do with language-specific glossaries; that clients do not know they exist in the overseas operations, or regionalisms in certain linguistic areas; that tend to be avoided in translations for a more general audience.
In most of the cases, the translation team has done a fine job implementing the translation; taking into consideration any localization matters. The result is that the person in charge of securing the translations in behalf of our client, in some cases, feels blindsided. It is our job, and the job of any translation agency, to defend our translation; how and why we have translated certain terms or concepts. Based on our feedback, the client can decide what type of translation is more appropriate for their product or service. There are many ways to convey a message/concept into a foreign language. However, if you have all the information, and understand it; you will be able to make the best decision for your brand.
Translation project hiccups
These types of translation project hiccups show why planning becomes so important. We always recommend that our clients bring us in at the early stage of any larger projects that will translations. When done properly, this allows us to provide our feedback on what the translation team will need (resources, time and reference materials); and the most efficient process to ensure that your goals are accomplished and on time. We can even assemble the translation teams beforehand so that everything and everyone is ready as soon as we receive the go ahead. This will help you to avoid rush fees, which can be substantial on a large project.
Identify 2-3 vendors that check all the boxes
It is important to always compare apples to apples. When preselecting your translation partners; make sure that their expertise and capabilities allows you to receive proposals of equal quality. At that point, price can be your final driver. However, if your translation requirements are large; it is always good to avoid putting all your eggs in the same basket.
There might be occasions when you inundate a vendor with work and they might not be able to handle additional workload; while ensuring the quality and turnarounds that you expect. Here is where having vetted other vendors will help you to leverage your translation needs; get faster and more reliable turnarounds without compromising quality. Request quotes from them all and you'll be able to compare: volume, turnaround and subject matter by language. In this scenario, it will also be essential to divide the work along departments or product lines. Additionally, having a process in place where the translation memories generated by all vendors are merged and redistributed will help to ensure translation consistency. Make sure you educate yourself; so you have the tools to assess and evaluate your translation partners. Also make sure your translation partner is willing to educate/train you in best practices.
Whether all of the above applies to your organization, or just some/few of them make sense to your business, please keep in mind that price should never be the only factor when selecting your translation services provider. Prioritizing price to quality can get you in trouble and damage your brand. Try always to find the right balance and look at your translation vendor as your translation partner.