There are various reasons why you might need to work with a video remote interpreter; a professional who facilitates communication between speakers of different languages. Whether you seek to reach a larger audience at your conference; provide healthcare to those with limited English proficiency; communicate in a legal setting; or communicate in ASL – the reasons to use an interpreter are vast. Interpreting companies provide services from highly skilled and qualified linguists; who are able to bridge the language barrier, no matter what the setting or reason.
Often, interpreting takes place in a face-to-face situation with all parties present. However, it is also possible to use interpreting services when the interpreter is not there in person. This is possible through either: telephonic interpreting or video remote interpreting services (VRI).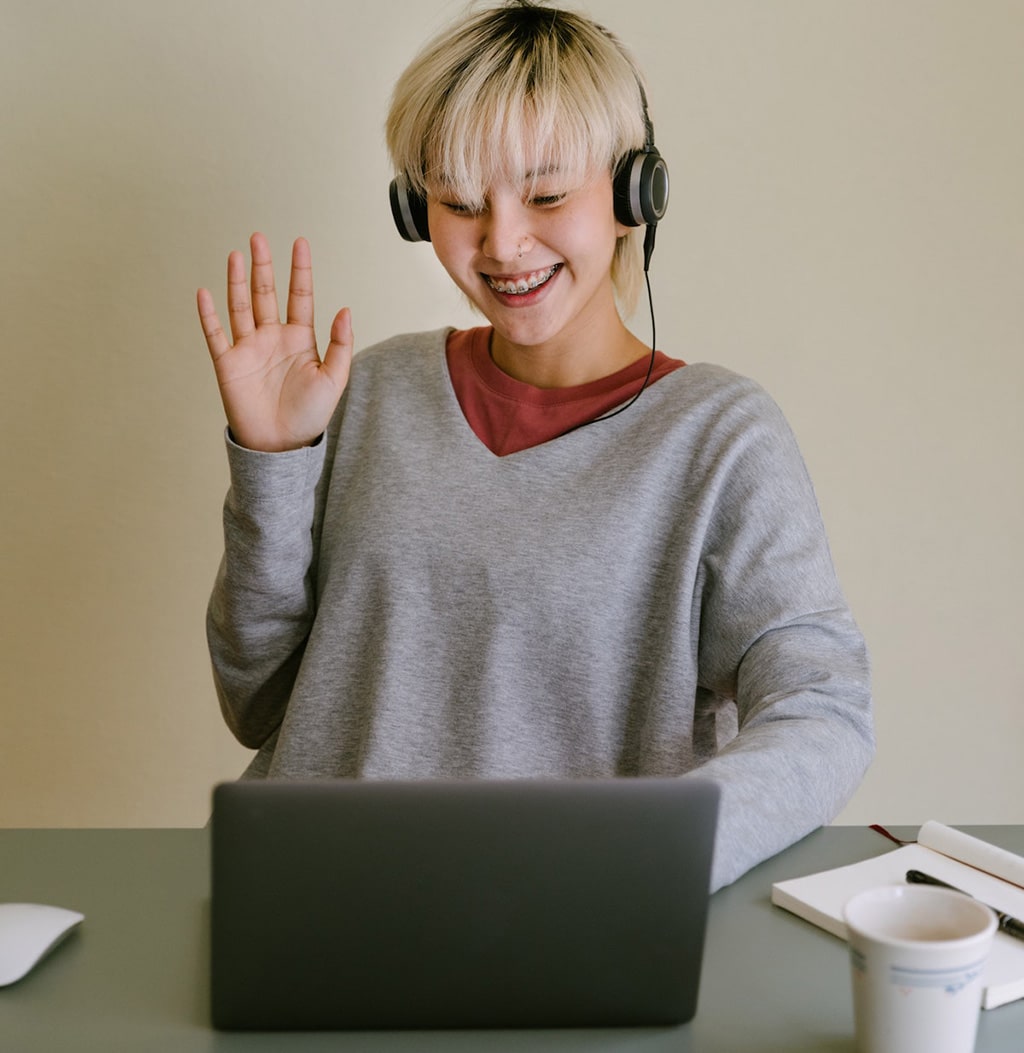 What is VRI?
Many interpreting companies like Global Arena offer VRI services; where an interpreting professional remotes in via video call to interpret. Like telephonic interpreting, VRI is a way to provide language services when the interpreter cannot be there for any given reason. The interpreters provide a back-and-forth language facilitation in real time; just as they would during an in-person interpreting session. The benefit of VRI services is that all parties can see one another in the video call.
You may choose to use VRI for many different reasons: one of which may include cutting down on costs of an in-person interpreter. Sometimes, though, it becomes necessary to employ the services of a video remote interpreter. Now more than ever, we are communicating remotely via video calls and online conferences. There are also other times when it is safer or more convenient for the interpreter to remote in rather than appear in person. VRI is a great option for when you need interpreting services; but all parties cannot be there face-to-face. It's also well-suited for a last-minute interpreting solution, when you need language services on short notice.
As you may know, body language and facial expressions account for a great deal of communication across almost every language. For this reason, VRI services may provide a better experience for limited English speakers who need interpreting services. A particularly unique situation occurs when the language requires all parties to be able to see each other to communicate fully. Such is the case with ASL, or American Sign Language.
What is ASL?
American Sign Language is a non-verbal language; that Deaf and Hard of Hearing individuals use to communicate and connect with those around them. Unlike many other languages, interpreting cannot take place over the telephone alone as ASL relies on hand, eye, body, face, and mouth movements and gestures to communicate. Just because it is a non-verbal language doesn't make it any less valid as a language. Hundreds of thousands of individuals throughout the United States and Canada use ASL to communicate.
Accessibility laws and advancements in accessibility makes ASL interpreting one of the most well-known of the interpreting industry. If you've ever seen videos of addresses from the President of the United States; you've likely seen an ASL interpreter conveying the speech in real time. Many concerts and live performances also have ASL interpreters present; so that those who use ASL can also enjoy the experience.
Obviously, it is impossible to interpret for ASL unless all parties can see one another. Luckily, video remote interpreting services make it possible to provide interpreting services for ASL speakers when interpreters are otherwise unable to appear in person. At this point, it becomes not only convenient but completely necessary to use VRI services.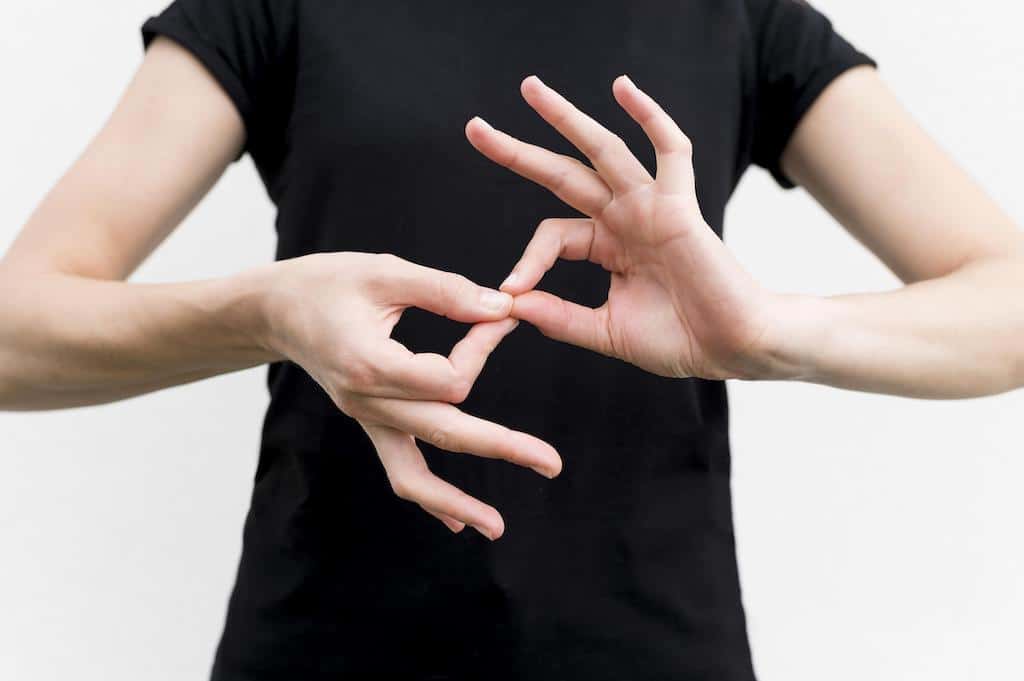 How do Video Remote Interpreting services work?
Much like a Zoom call, Skype call, or FaceTime, you can access VRI using any device with an internet connection and a camera. Parties can connect to a video remote interpreter within seconds, making it perfect for last-minute interpreting needs. You will match with a qualified ASL interpreter and at that point; proceed with the meeting as normal. The interpreter will provide language services in real time, and it will always be a professional linguist.
If you have never used VRI services before, there is no need to worry. The process is as quick and easy as entering any other type of video call. You can rest assured that the individual you are being connected to is an expert interpreter with a full understanding of the language needs. They will provide the skills and nuances to communicate with the ASL user as easily as if they were in the room with you.
Why should you work with a remote ASL interpreter?
Due to a variety of reasons, it may not always be possible to have an interpreter attend in person. Furthermore, there are times when you might need to reduce the costs associated with face-to-face interpreters- like parking and travel. Perhaps there is an emergency; and you find yourself with a last-minute need for interpreting services. These situations would normally be ideal for telephonic interpreting, but sign language interpreting requires all parties to see one another for communication. I this setting, VRI is the perfect solution.
Not only it is convenient or useful to have an interpreter, sometimes the law requires it. For example, laws mandate that ASL interpreters be present when a Deaf or Hard of Hearing individual is arrested in many states. Furthermore, most states have laws regulating the provision of an interpreter in healthcare situations. There are also business settings that require an ASL interpreter. With restrictions in place that limit who can meet face-to-face, video remote interpreting is a great solution for your ASL interpreting needs.
What you need to know before working with a VRI interpreter
If you've never worked with an interpreter or used VRI services before, it may seem a little intimidating. However, if you know how to operate a device and connect to a video call, it's that simple to connect with an experienced linguist whenever you need! With the push of a button, you can connect with a qualified ASL interpreter and proceed as if they were in the room with you. Sometime, you might need to describe the situation to the ASL interpreter in order to give them a full "picture" of what's going on around you.
Certified ASL interpreter
It's great to have your interpreting needs booked in advance, but the good thing about VRI services is that they can be available to you 24/7. Just simply remote in whenever you need it, and you'll connect with a qualified ASL interpreter in a matter of seconds. You can connect using any device with video and audio capabilities. It's never been easier!
Having an in-person interpreter is always the best choice, but is not always possible. Whether you're looking to cut down on the costs associated with hiring an in-person interpreter or have emergency interpreting needs, VRI might be the perfect choice. Especially in times when there are restrictions on who can meet face-to-face. Luckily, VRI provides almost the exact same experience, and in many instances, at a lower cost. ASL speakers can get the services they need via video remote interpreting.
It may seem a daunting task to meet the language needs of every client or patient. But interpreting companies like Global Arena are here to help. We are proud to offer VRI services for American Sign Language as well as many other languages. Please contact us to request a demonstration and access to our video remote interpreting services, so that you can get the language services you need whenever you need them!