Interested in this eLearning Program?
Interpreting is a highly skilled and difficult profession that requires the foundation of a good education, superb bilingual skills, training and experience. Professional interpreters work hard to overcome any language barriers between 2 or more parties while facilitating access to services and education. Interpreters main goal is to convert one spoken language into another and in real-time.
A professional interpreter should be hired during all stages of any legal or medical process (among others) involving and Limited English Proficiency (LEP) person. LEP individuals will find that a professional interpreter is instrumental for their health care and legal proceedings.
Many studies indicate that interpreters improve patient's satisfaction and experience in a health care setting for those with limited English Proficiency. Interpreters are key in legal proceedings to ensure the plaintiff, defendant or witness are fully understood and understand what happens around them.
Professionalism as an Interpreter is available as an interactive e-learning course. The course is designed for multilingual speakers who are looking to either start a new career as an interpreter or incorporate interpreting into their current position. By the end of the course, participants will have a better working knowledge of the interpreting industry, the standards necessary to maintain an interpreting position, the role of an interpreter, and best practices while on the job.
The course gives an insider's perspective of the interpreting industry. The course is broken into three modules, each corresponding to a stage in the process: before, during, and after an assignment. Module one focuses on the preparation and questions an interpreter should consider before an assignment. Module two explains the role of the interpreter and best practices for maintaining work flow while on the job. Module three walks the participant through conclusion processes.
The course is timed to last for 30-45 minutes. It consists of informational modules and an exam with a certificate upon completion and a passing exam result. Each module consists of a variety of informational slides, both lecture and interactive, to broadly engage participants, ensure information retention, and encourage application. The e-learning and virtual classroom versions of the course are entirely online and easily accessible from our e-learning platform—no downloads or special permissions required. The information is updated regularly to meet current standards. Professionalism as an Interpreter is further customizable to fit your organization's needs. Please feel free to contact us with any questions or for more information using the below form.
This course has a cost of $49
Once you add this program to the Cart and complete the purchase you will be connected to our eLearning Platform.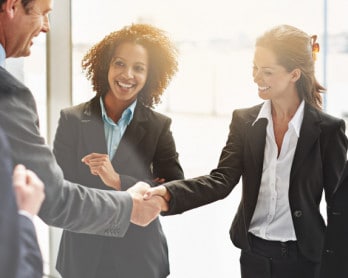 eLearning for interpreters – Professionalism as an Interpreter