Interested in this eLearning Program?
An educational interpreter is part of an educational team or School that has a federal obligation to educate students with special needs. As a service provider, when interpreting on behalf of an Interpreting Agency, the educational interpreter has the important responsibility to support the education of a child with special needs. The ultimate goal is to provide students access to the general curriculum.
Some of the responsibilities of an educational interpreter are:
Help communicate the Student's Individualized Education Program (IEP).
Interpret at the appropriate language level so the student (and their parents) understand the Program that has been designed for the child.
Clearly convey all aspects of meaning and content and provide ongoing support if necessary.
Facilitate and support participation and social communication to avoid isolation.
Educational interpreters have a difficult task and they must process language quickly and accurately ensuring that the child and parents understand the Individualized Education Program that the school has designed for them. A successful Interpretation is also key when trying to achieve educational goals and outcomes as defined by the student's Individual Education Plan (IEP).
Interpreting in a School Setting is available as an interactive e-learning course. The course is designed for interpreters who are preparing to start interpreting for school meetings. By the end of the course, participants will have a better working knowledge of what to expect during common parent-teacher meetings, specialized vocabulary, some of the most typical learning disabilities and challenges facing students, and best practices while on the job. Interpreting in a School Setting also includes a glossary with common terms and spaces to write words and phrases in your target language.
The course was created through collaboration with educational professionals including teachers, principals, and school psychologists. It consists of two modules. Module one explains the steps to common parent-teacher meetings, including report card conferences, developing IEPs, and creating 504 plans.  Module two covers common learning disabilities supported by IDEA and the Americans with Disabilities act. By the course conclusion, interpreters of all skill levels and experience will be ready to understand and interpret for school meetings.
The course is timed to last for 30-45 minutes. It consists of informational modules and an exam with a certificate upon completion and a passing exam result. Each module consists of a variety of informational slides, both lecture and interactive, to broadly engage participants, ensure information retention, and encourage application. The course is entirely online and easily accessible from our e-learning platform—no downloads or special permissions required. The information is updated regularly to meet current standards. Interpreting in a School Setting is further customizable to fit your organization's needs. Please feel free to contact us with any questions or for more information using the below form.
This course has a cost of $49
Once you add this program to the Cart and complete the purchase you will be connected to our eLearning Platform.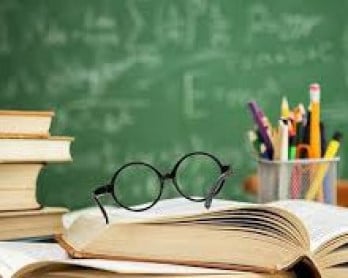 eLearning for interpreters – Interpreting in a School Setting