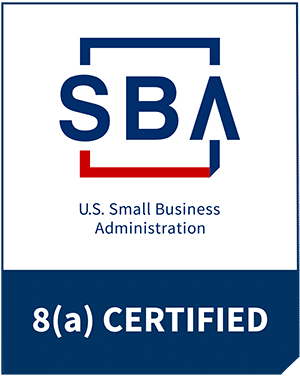 Global Arena is an 8(a) company, certified by the Small Business Administration (SBA), and certified as a Hispanic minority-owned company by the City of Philadelphia (Minority Business Enterprise Certification) the Commonwealth of Pennsylvania (SBPI) and the State of Delaware. Global Arena provides its full range of linguistic and cultural services to government entities on the Federal, State, and local levels.
Please review our Capabilities Statement for additional information
Global Arena has an impeccable reputation for quality language and culture services provided to the government entities. Global Arena's services range from translation and interpreting to language and cultural training. Global Arena's capabilities exceed 200 languages and our services are guaranteed to be completely accurate, professional and delivered in a timely manner. Expert linguists and trainers are screened, recruited and on-boarded to projects for which they are specifically skilled. Our roster of linguists and trainers has been built over 30 years and includes some of the most experienced and reliable language professionals.
Diplomatic, governmental, and executive international relations can be strengthened through the use of professional language and culture services. Global Arena's language and culture services help our customers and trainees to bridge cultural and communication barriers in order to guarantee the flux of knowledge and information that affects our customers' bottom line.
Thanks to our expert linguists and trainers, Global Arena's language and culture services help government departments and agencies and a Federal, State and Local levels to engage their non-English speaking populations more effectively.
Please contact us with your inquiry and your needs at government@globalarena.com or by completing our contact form.
Government Information
Unique Entity ID: LJ8JJN5MNZZ4
DUNS: 166036363
CAGE code: 459N4
Global Arena's NAICS codes:
541930 – Translation and Interpretation
611630 – Language Schools
611430 – Intercultural training services