Global Arena: Bridging the Gap Training Center
Bridging the Gap
As Global Arena LLC knows very well, the interpreting industry is notoriously unstandardized. Trainings differ, skill levels differ, and interpreting styles differ. This leads to client confusion as it is impossible to deliver a standard product without standard training. Many interpreters are little more than bilingual speakers, without the training necessary to interpret at a high level.
Bridging the Gap is an aptly-named program working to quite literally "bridge the gap" between bilingual speakers and interpreters. The program offers a 40-hour standardized training with a high-level of background knowledge. Bridging the Gap interpreters are professional, confident, and ready to work in a medical setting.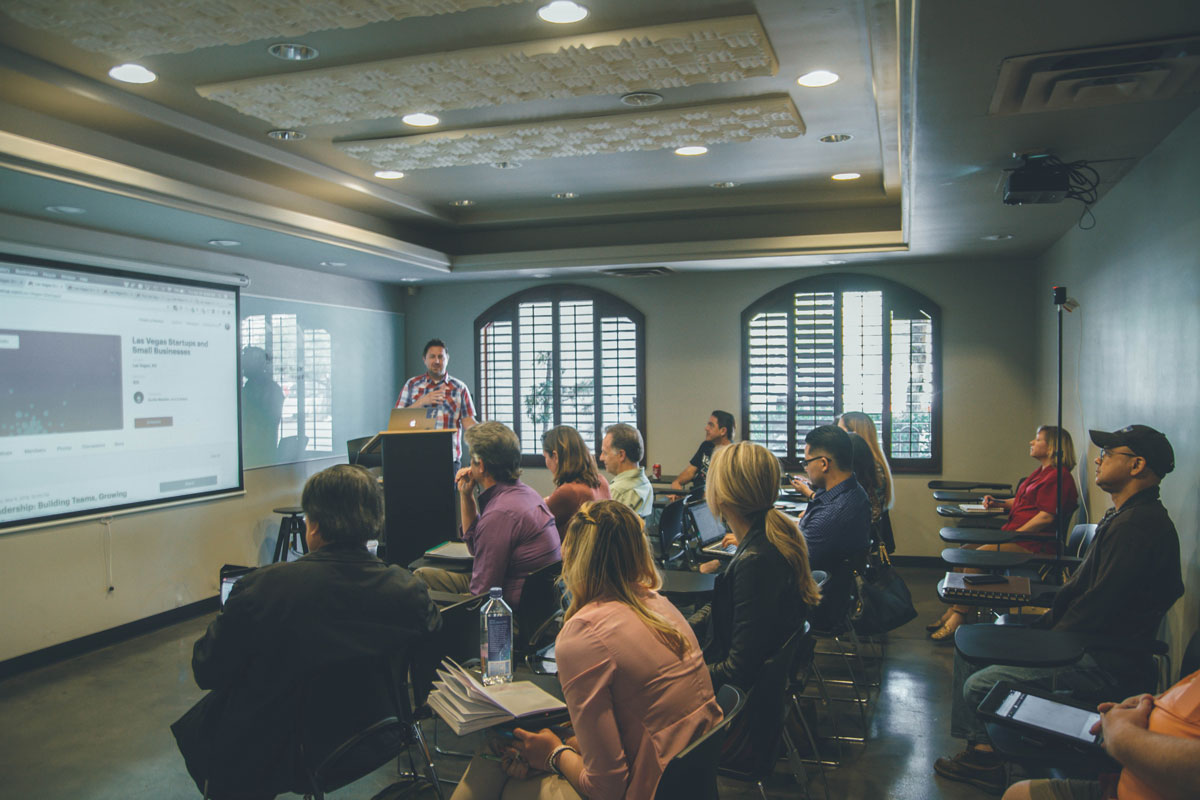 After 4 years of successful collaboration and more than 160 interpreters trained by our Bridging the Gap Medical Interpreting Trainer, Global Arena LLC has extended its partnership with the Cross Cultural Health Care Program. Global Arena LLC is now able to not only train its own interpreters but also train bilingual speakers, outside our organization, with the correct background, credentials and professional experience in Philadelphia, Harrisburg and Pittsburg (all cities located in the Commonwealth of Pennsylvania).
In order to ensure an effective interpreting session, interpreters require applying a series of skillsets and considerations that go far beyond to simply having the ability to speak two or more languages. When you interact with an interpreter, trained in the medical field you will realize that they have a deep understanding of medical terminology; the social knowledge to bridge cultural misunderstandings and the skills to effectively communicate messages from one language to another. Many providers rely on untrained bilingual employees and patient's friends and family. This is a common mistake that can lead to an increase of the health care provider's liability. Using a trained medical interpreter will lead to a successful communication, better care and increase customer satisfaction.
Training as an Interpreter
Global Arena LLC is an interpreting and translation company. It also provides language and intercultural training services. We understand that medical interpreting requires a high degree of accuracy. Minor miscommunications could result in severe consequences that would affect the health and safety of a patient. Medical interpreters facilitate a connection between patients and healthcare providers beyond interpreting a message from one language to another. Interpreters require skills such as lowering the register, sight translation, cultural clarification, and appropriate conduct. Untrained or self-taught interpreters can especially benefit from a program focused on elevating them from bilingual speakers to interpreting professionals.
Bridging the Gap is a nationally recognized program. It's a standardized training designed to enhance a medical interpreter's professionalism, skill set, and overall ability to help their patients. They're a pioneer in the field of medical interpreter training. The Cross Cultural Health Care Program established the program over twenty years ago. From its inception, Bridging the Gap established its reputation as the premier training program for the medical interpreting industry. The program prepares bilingual individuals to work as effective, competent, and professional medical interpreters. The training itself encompasses a 40-hour training course which covers essential topics. These include interpreter roles and ethics, interpreting skills, medical terminology, and an overview of the U.S. Health Care System. The training also covers the ins and outs of everyday medical assignments, including specific instructions about positioning, tone, and language.
Global Arena LLC is an authorized Bridging the Gap training Center. We now offer in-house Bridging the Gap trainings with our certified trainer!
Your Authorized Bridging the Gap Training Center
Global Arena, LLC offers interested participants the opportunity to obtain medical interpretation credentials. Upon successful completion of the course and exam, you'll receive an official Bridging the Gap certificate. Our office is in Center City, Philadelphia: a convenient two blocks from City Hall. Our qualified Bridging the Gap trainer works as an interpreter herself and has over twenty years of professional experience. In addition to receiving the standardized Bridging the Gap training, Global Arena also connects participants with the Interpreting Department Manager. Our manager is here to answer any questions you have about the industry, applications, and working as an interpreter. You'll leave Global Arena's Bridging the Gap program with not only training but a network dedicated to your success.
The Training Process
Each Bridging the Gap session at Global Arena LLC requires 5 days of training for a total of 40 hours. Training days consist of a combination of informational slides and interpreting activities. The activities increase your confidence and competency as an interpreter by giving you a chance to practice your skills.
Bridging the Gap covers basic anatomy and medical terminology, as well as mock scenarios. The program places special emphasis on the role of the interpreter and also best interpreting practices. It's designed for any skill level and works as an excellent brush-up for experienced interpreters. Beginners will leave the course with the confidence and industry knowledge necessary to start their interpreting career. Additionally, the training content is proprietary and updated constantly to ensure that interpreters have only the most current information.
Global Arena LLC offers a variety of course schedules to accommodate different participant needs. We offer courses on weekdays and weekends. This certification course is worthwhile to all interpreters but it is essential for those operating in the medical field. Standardized medical interpreter training results in increased consistency, also leading to improved doctor-patient interactions. Medical interpreters serve a vital role and proper training is the most important factor in properly performing the job.
For more information about Bridging the Gap and the Cross Cultural Health Care Program, please visit our Intercultural Training page