The United States holds enormous cultural diversity. Historically, our country is known as a "melting pot," a place where people from all cultures can make a home. This diversity shows in every aspect of American life and is especially noticeable in the workplace. From small, local business to multinational corporations, intercultural training and cultural competency play a huge role in company success.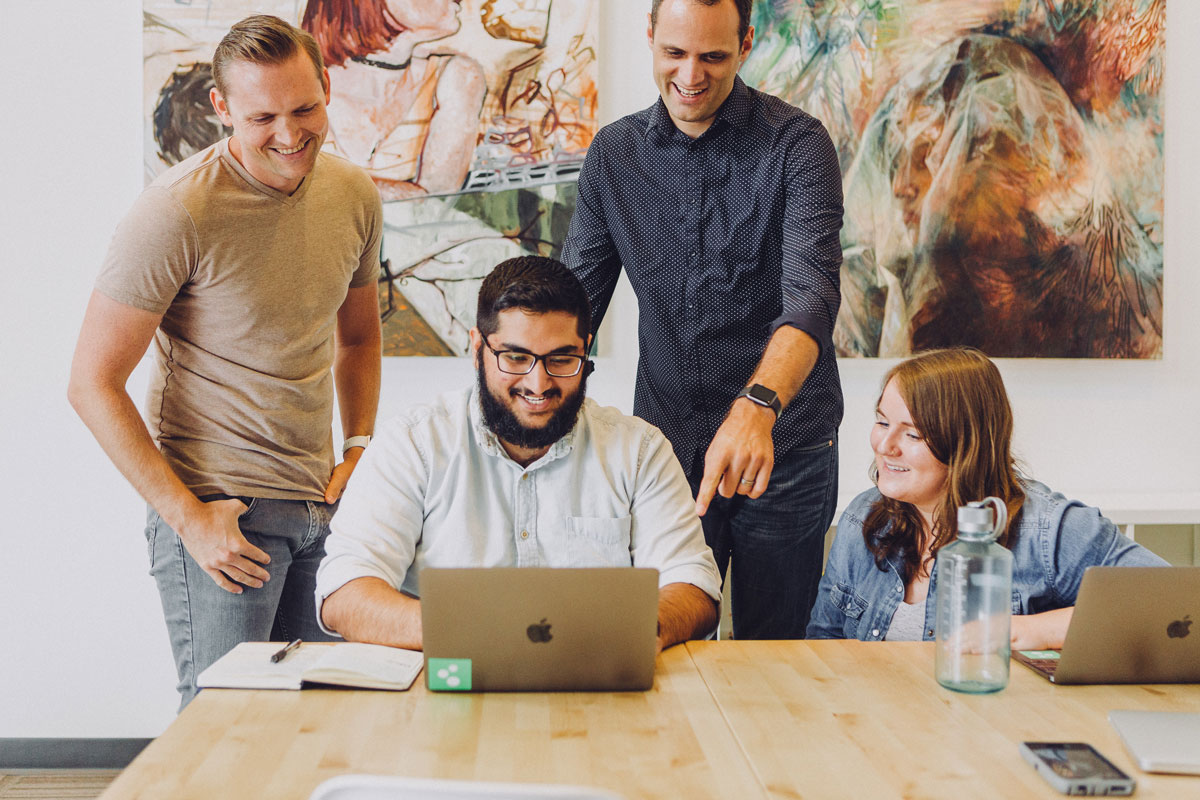 The Intercultural Training
The diversity found in the United states leads to dynamic work environments, filled with employees from different backgrounds. This level of cultural variance enriches and also enlightens a company's outlook. However, in order to operate effectively, employees need to be mindful of cultural differences with coworkers.
Through intercultural training, companies can educate employees while enhancing interpersonal connections between coworkers from different cultures. Intercultural training works both as a team-building and communication enhancer to improve productivity and morale. Virtual and e-learning trainings make this all the easier, allowing your employees to connect globally.
In 2008, the Graduate Management Admission Council (GMAC) conducted a survey relating to international projects. Their results show that cross-cultural training is the third most important factor in augmenting the return on investment. Employees who can more effectively work together create a better, more consistent product in a friendlier office atmosphere.
Global Arena's intercultural training alleviates cultural stressors for employees. Our goal is to ensure cohesion amongst all levels of a global organization, uniting coworkers and celebrating their differences. This creates an environment of cultural competency while preventing workflow disruptions.
Intercultural training programs
Global Arena works with organizations around the globe to create customized intercultural training programs. We focus on cultures and also on the specific challenges that each company faces. Our team recently created an intercultural training program to help mend cultural gaps between Chinese expatriates and their American colleagues. Our goal was to form a cohesive team; to increase effectiveness amongst the staff.
Our corporate trainer, an expat from China who lives in the United States, designed an agenda around cultural differences. The trainer wanted to validate the Chinese employees' experience and debunk any problematic perceptions the American employees might hold. Another focus included gauging overall comfort levels in the work environment and finding areas for improvement. The trainer created and conducted an assessment to see how much the assignees knew prior to the training.
During the program, the corporate trainer provided an overview of the stages an expatriate will face while adapting to a new country. He highlighted the causes and symptoms of culture-shock and discussed strategies to help minimize their stress. As a team, the employees discussed, compared, and contrasted American and Chinese cultural patterns. The trainer created role-play activities and encouraged the participants to work in groups to build personal connections between coworkers.
Improving Communication
Global Arena's intercultural training strengthened relationships and improved communication amongst co-workers. In addition, Global Arena, helped employees to develop a deeper understanding of non-verbal and electronic communications. Our goal was to build trust amongst the team as a whole. 80% of employees who underwent the intercultural training stated that the program was valuable to them.
At Global Arena, we pride ourselves on our ability to customize in-person company trainings and also facilitate virtual trainings. Virtual trainings have the advantage of taking place remotely so your employees can attend from anywhere in the world. Virtual trainings also increase technological communication competency, helping your workforce stay up to date with the latest advancements.
E-learning courses are another option for the ultimate level of flexibility and customization. Global Arena creates custom, interactive e-learning courses, hosted on our easy-to-use online platform. We'll work with you to build your course, distribute it to your employees, and offer personalized support. E-learning allows for a standardized training on any schedule.
We work to increase productivity, personal growth, and corporate development among our global clients. We believe that being proactive about cultural differences allows our clients to set themselves apart from their competition. Ask about our flexible training services and see how a Global Arena Intercultural Training session can benefit your team.
Learn more about Global Arena's intercultural training methodologies and our online Learning and Development initiatives.
---
Sources:
Expatica.com Global Relocation Trends 2008 l Global HR News'. 20 July 2015
The Return on Investment (ROI) for Intercultural Training by Cultural Candor/23 July 2015
Handbook of Intercultural Training Landis & Brislin 1983