Global Arena provides personalized intercultural training programs with the goal of alleviating internal diversity concerns. We specialize in connecting cultures and building positive, culturally sensitive work environments. We customize our trainings according to our clients' needs and unique specifications. Also we work with companies to help each employee address their individual needs and create the ideal multicultural work environment. Below is another example in our Connecting Cultures series.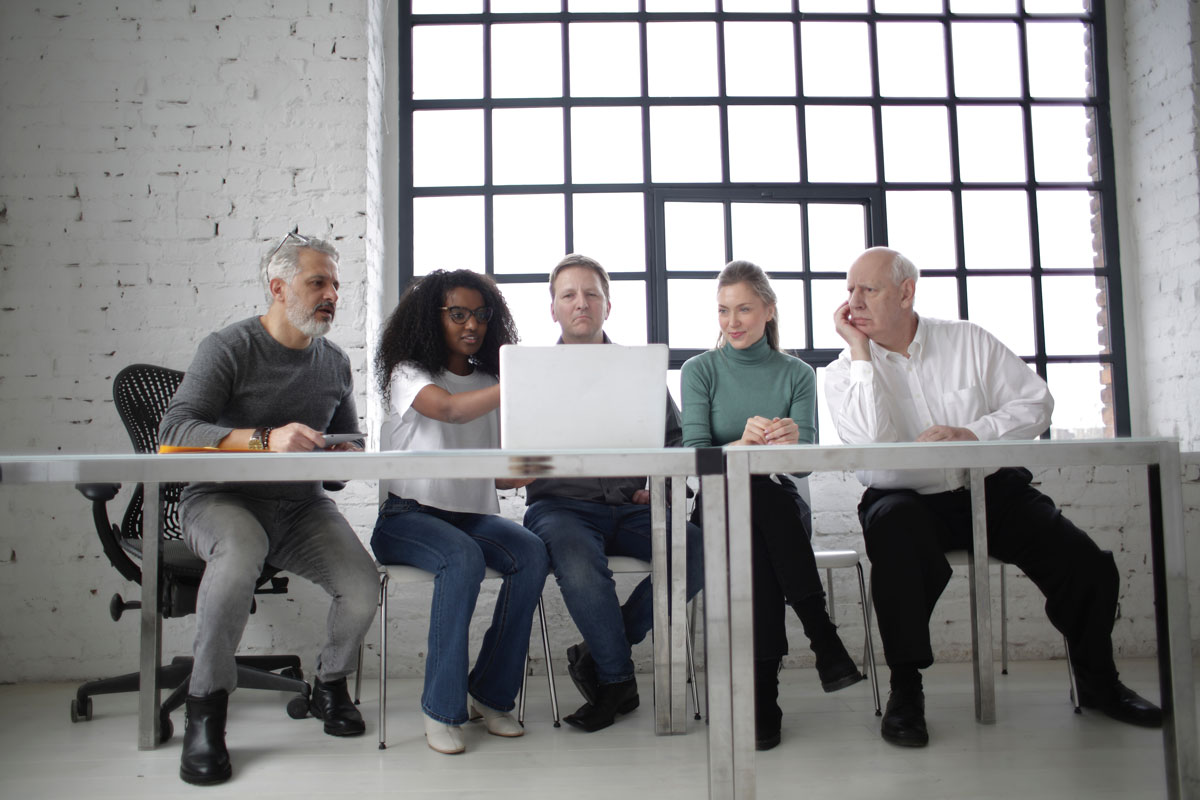 Individual Relocation: An Executive's Story
Global Arena created and delivered several intercultural training programs for the U.S.-based employees of a company headquartered in southern Europe. The company started its United States operations in 2005 and transferred several employees to their new operations base.
We supported a financial executive who transferred from Spain to the United States to manage a large company project. He had a variety of cultural concerns, including how to effectively manage American employees under his supervision. He also wanted to emphasize an open office culture and promote internal communication. Global Arena designed an intercultural training program based on his concerns. The program covered cultural awareness, international business skills, and how those concepts are connected in order to manage American employees.
Process and Development:
Global Arena conducted a personal assessment prior to the training. We ensured that the course content and teaching methods achieved the trainee's learning goals. This process includes personal interviews with the trainee and the company. Global Arena based the course writing on the assessment conclusions. This results in a fully customized course to address the client's individual concerns. We consulted with a cross-cultural and business expert who has in-depth knowledge of intercultural communication and country-specific issues. He agreed to provide the in-person training.
Global Arena provided the executive with a one-day Intercultural Business Skills Training at the client's United States headquarters. Our trainer covered the following:
Cross-Cultural Orientation
The Cross-Cultural Orientation portion of the program included:
Understanding the social and cultural environment the United States and how it varies based on location.
Developing a greater awareness of one's own culture and how culture influences expectations and performance.
Explaining and understanding the similarities and differences in cultural values and how these values impact business and personal activities.
Identifying appropriate cross-cultural competencies and strategies to properly integrate into the new culture.
International Business Skills
The International Business Skills portion of the program included:
Understanding the impact of cultural values and customs on global business goals.
Learning about the United States business and cultural environments. We emphasized therefore how they differ from the previous environments in which the client worked in the past.
Identifying key cultural contrasts between the two cultures that might impede interaction if not properly addressed from the start.
Comparing the management and decision-making styles of the two countries. Our goal was to identify what adjustments or considerations are necessary for harmonizing the two styles.
Outlining strategies for continuing development and success in the new culture. This also includes open communication styles, teambuilding, company culture, and diversity trainings for all parties.
Result
The executive was extremely satisfied with the program and the knowledge he gained through our process. He started his new position with the confidence and cultural understanding necessary to lead an American team. He was able to create an open-office environment and manage his new employees effectively. Therefore, the cultural competency he achieved is an invaluable part of creating a diverse, multicultural workplace with a positive atmosphere.
Our Training Goals
Global Arena trainings focus on connecting cultures by incorporating real life examples; and pointing to specific areas of concern. Each culture is unique, and this often leads to miscommunications in the workplace. One of Global Arena's goals is to help students achieve heightened behavioral awareness. This helps them think about how their ingrained behaviors and beliefs affect the work environment. Their new awareness fosters positive, friendly communications during the work day. Our training alleviated this financial officer's concerns while preparing him for his new role in his adopted country.
Global Arena's intercultural training program helped this client overcome cultural barriers and, in addition, learn to effectively lead his new team. International operations require mutual understanding.
Any company looking to relocate employees or expand internationally must maintain a culturally sensitive environment. Global Arena has over fifteen years of experience in alleviating cultural disparities. We create not only a comfortable, diverse, efficient workplace, but a multicultural community that extends outside of the office.
For additional information, don't hesitate to contact us using our request a quote form. A Global Arena representative will be in touch. We look forward to speaking with you!