At Global Arena, we strive to help our customers improve their internal communications and interactions across cultures and time zones. As an international company ourselves (with employees in four countries spread across two continents) this subject is personal for us. We're highly versed in the challenges that international relocations and expansions create. We also understand the benefits of allowing employees to train and connect through e-learning courses and webinars. In this installment of our Connecting Cultures series, we'll discuss an American company's experience with international expansion.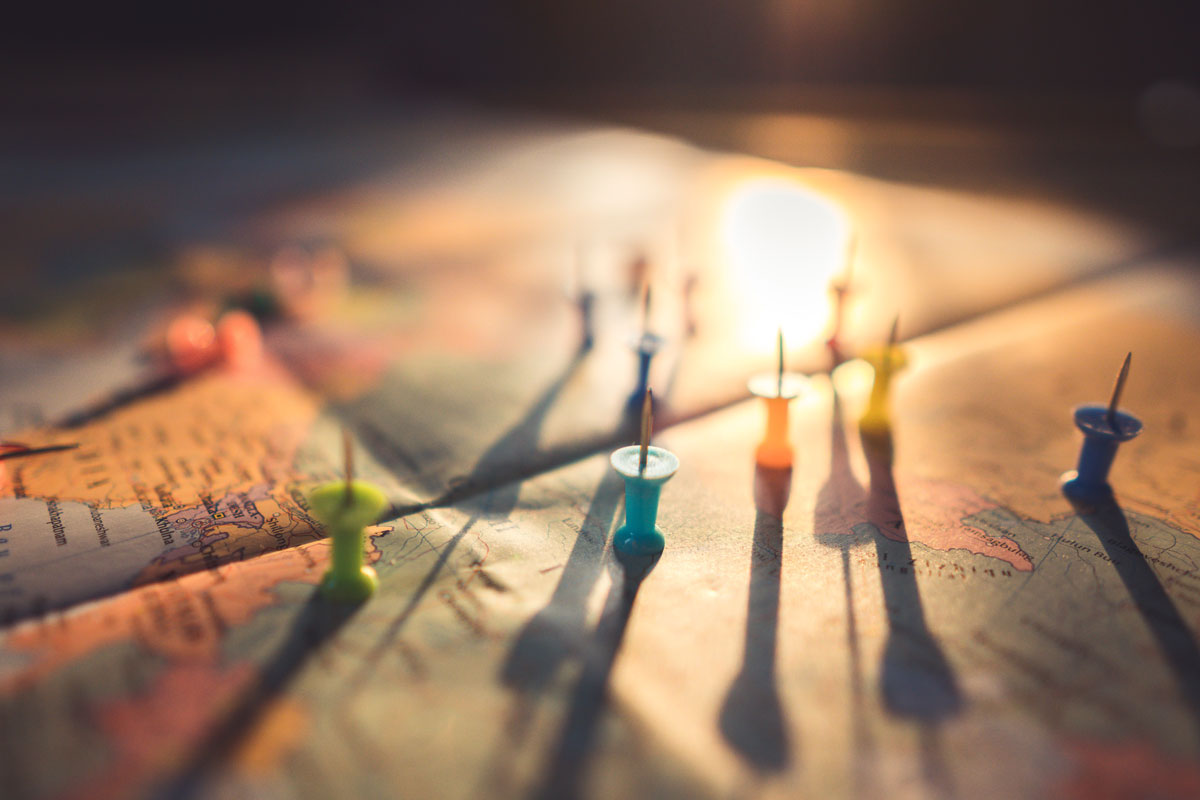 An American Company with a Multinational Presence
We recently worked with an American company looking to expand internationally by acquiring a German subsidiary. When our client contacted us, the German employees felt threatened by the new leadership. They were also perceived as uncollaborative by their U.S. counterparts. The Germans had a propensity for meticulously planning, designing, and implementing processes to ensure success. The Americans perceived this behavior as being too cautious and felt frustrated as it often interrupted strict internal deadlines.
The misunderstandings had a negative impact on the merge: the cultural differences impeded information exchange. The German employees required rigid procedure to ensure quality. The goal-oriented Americans focused on flexibility, speed, and efficiency. The office environment was tense and employees on both sides found it difficult to work effectively. After experiencing the merger and internal communication struggles, the company contacted Global Arena for a personalized intercultural training. With Global Arena's suggestions, the American company decided to work towards fostering a trusting, open office environment. The training allowed the German employees to better understand the American "pace" and "can-do" approach. The Americans learned to incorporate standardized procedure in a way that maximized efficiency.
Connecting Cultures
Global Arena initially designed and conducted separate intercultural training seminars for this client in the U.S., U.K., and Germany. The trainings were highly effective, but they weren't able to provide the flexibility that our clients' employees required. After analyzing feedback and reviewing the initial program results, Global Arena moved the training to a virtual environment. This allows for a more cost-effective, time-efficient and time-zone friendly Intercultural Training program. We created an environment that was accessible anywhere, at any time. While the German/American/UK relations stabilized, the American company expanded their operations in Switzerland and Japan. With Global Arena's help they used the customized cultural approach to integrate the new business cultures.
Our client continues to focus on uniting employees from its many locations around the world. This has a direct, positive impact on their internal business culture. Our client increased cultural competence by emphasizing the cultures of the U.S., U.K., Germany, Japan, and Switzerland. The virtual approach allows all of the customer's employees to attend simultaneously. This enhances the training by allowing a multicultural attendance, promoting real-time discussion, and also encouraging active participation.
The Benefits of Webinars
This ongoing program is conducted as a series of webinars. This approach enables the global employees to participate and interact with the consultant and each other in real time. It allows electronic role-play to reinforce the multicultural teaching experience. The consultant can incorporate tests and scenarios in the program as different methods of transmitting the information. The Intercultural program focuses on helping employees learn how culture influences behavior and affects members of their global team. The webinars also emphasize best practices for electronic communication and coordinating effectively across different time zones. This program is now part of the Company's training schedule. The client conducts the program twice a year. The regular sessions allow new employees to receive their cultural training as soon as possible. The consistent offering schedule also allows seasoned employees to take a refresher course if necessary.
Intercultural Training
The training outcomes and program flexibility work well for this American company. Now, they use the webinars to help new hires prepare to work with an international and diverse organization. The training helps promote cultural awareness and also improves internal communications among employees. They've formed bonds that extend outside of the office environment. The employees enjoy an atmosphere of cultural sensitivity and acceptance. With such an open environment, our clients are steps ahead of the competition in terms of innovation, communication, and efficiency.
Global Arena's Intercultural Training programs play a key role in our clients' day-to-day operations. As more companies expand into global markets, cultural differences must be immediately addressed. Intercultural Trainings allow for an interconnected and also productive work environment. Global Arena's professional trainers and project coordinators make us the right partner to help you overcome your cultural challenges. We are here to help you succeed.