Interested in this eLearning Program?
The acronym, "OSHA" is familiar to most workers as it pertains to workplace safety and employee rights. As such, it may seem strange to think about how language services, such as interpreting, could connect to any kind of occupational risk. However, interpreters are often needed for a session in an environment where reasonable protections need to be in place. In some cases, interpreters are entitled to the same protections as other employees. Thus, interpreters must understand OSHA regulations. Additionally, being familiar with these regulations ensures that they feel comfortable while on assignment.
Understanding OSHA for Interpreters is available as a self-paced, interactive e-learning course and a virtual classroom course. The course is designed for interpreters working in industries and facilities subject to OSHA regulations. The course is designed for people with all levels of OSHA regulation awareness, from interpreters new to the industry and starting their careers to experienced interpreters who want to brush up on their knowledge and better protect their rights.
The course includes a thorough explanation of the OSHA acronym and differentiates between the OSH Act (the Act itself, including all regulations and standards) and OSHA (the association responsible for enforcement). The course also touches on the Act's history and segues into a comprehensive description of employer responsibilities and worker rights. We explain the differences between employees and independent contractors (and how to determine in which category you fall) and what regulations apply to each. Finally, we cover the basics of the inspection process: what to expect when your workplace is inspected, from beginning to end.
Understanding OSHA for Interpreters is timed to last for 30-45 minutes and consists of three modules (each with interactive mini-review activities), a final review, an exam, and a certificate upon completion and a passing exam result. Each module consists of a variety of informational slides, both lecture and interactive, to broadly engage employees, ensure information retention, and encourage application. The course is entirely online and easily accessible from our e-learning platform—no downloads or special permissions required. The information is updated regularly to meet current standards. Please feel free to contact us with any questions or for more information.
This course has a cost of $49
Once you add this program to the Cart and complete the purchase you will be connected to our eLearning Platform.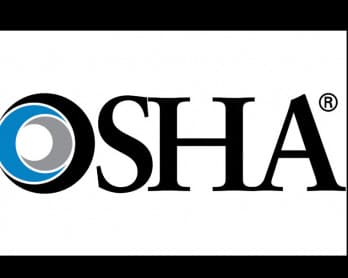 eLearning for interpreters – Understanding OSHA