HIPAA is the Health Insurance Portability and Accountability Act. This Act requires that all covered entities and business associates provide a HIPAA training to their workforce that handles Protected Health Information (PHI). Even small physician's offices need to train their personnel on HIPAA. Doctors need to be trained. Nurses and Techs need to be trained. Anybody dealing with PHI needs to be trained.
Any HIPAA Training Program is important not only for preventing breaches, including those involving ID crimes, but also to help detect those incidents. Any employee that handles or has access to Protected Health Information must understand their role and responsibilities when handling and protecting PHI.
Understanding HIPAA is available as an interactive e-learning course. The course is designed for employees and teams working in industries and facilities that handle Protected Health information (PHI), including healthcare, data protection and processing, healthcare and business analytics, insurance, claims, and clearinghouses. The course is designed for people with all levels of HIPAA awareness, from new hires with no experience protecting PHI and abiding by HIPAA standards to clinical and long-time workers who could use a refresh as part of training goals.
The course includes a quick history of the Health Insurance Portability and Accountability Act to allow employees to better understand the context in which the Act was established and why the Act is relevant to every worker in America. A module about the importance of protecting PHI from both a legal and personal standpoint highlights the standards and best practices for using the Act on an everyday basis. Understanding the concepts of data protection, anonymity, and Administrative Simplification (including the use of reference numbers instead of PHI to identify patients or clients) is vital to appropriate conduct while on-the-job. Finally, information about how to identify, fix, and report possible violations will encourage your employees to contact your on-site representative and/or direct supervisor immediately to repair and prevent breaches.
The course is timed to last for 30-45 minutes and consists of three modules (each with interactive mini-review activities), a final review, an exam, a certificate upon completion and a passing exam result. Each module consists of a variety of informational slides, both lecture and interactive, to broadly engage employees, ensure information retention, and encourage application. The course is entirely online and easily accessible from our e-learning platform—no downloads or special permissions required. The information is updated regularly to meet current standards. Understanding HIPAA is further customizable to fit your organization's needs. Please feel free to contact us with any questions or for more information.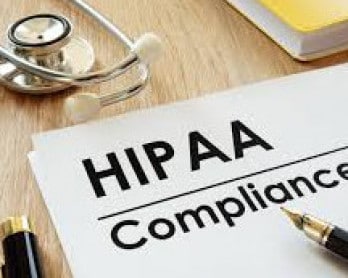 eLearning for interpreters – Understanding HIPAA