School interpreting is a subset of business/escort interpreting—but it's much more than that. School interpreting accounts for a significant portion of agency work. To work as a professional interpreter, it's important to have school interpreting skills in your repertoire. In this three-part blog series, we'll cover different aspects of school interpreting to keep you cool and confident.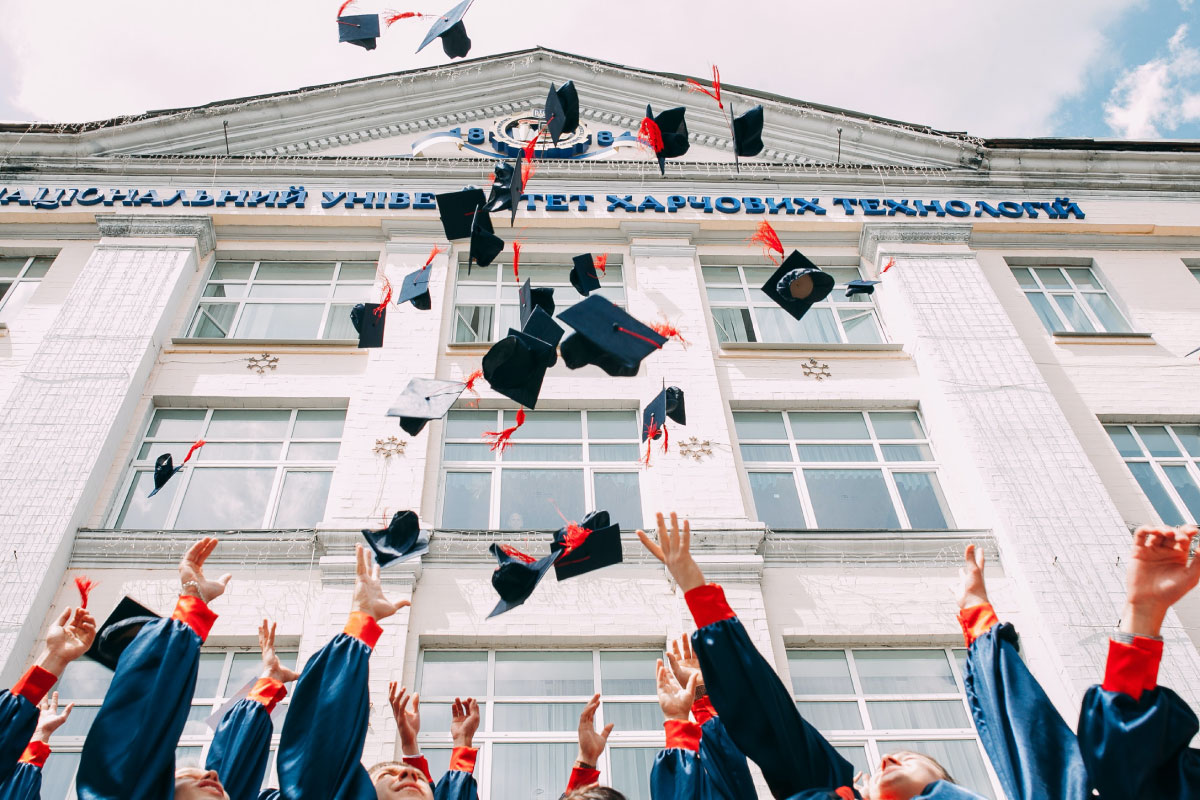 Interpreting in a School Setting
Interpreting in a school setting differs from interpreting in a medical or legal setting most obviously in tone. School interpreting tends to be much more casual and conversational than medical or legal assignments. Language is simple and any special terms are clarified immediately—usually without the interpreter having to ask. The goal of any school assignment is to reach mutual understanding and the tone reflects this common aim.
School assignments often include multiple people, rather than the one-on-one context of a medical appointment. Teachers, parents, the student in question, guidance counselors, support staff and administrators are all frequent participants. You may have to interject more frequently than usual. Groups of multiple people often need reminders that the interpreter requires that only one person speaks at a time. Once you establish ground rules, the assignment should proceed smoothly.
Business casual or professional dress is most appropriate for school assignments. You should still prepare as you would for a medical or legal assignment. This includes asking your agency for any special details or vocabulary to study, packing your bag, etc. You should also prepare a simpler prep session than the one you typically use: particularly for young children. Include your name, that you're the interpreter, and that you'll help their parents understand the teacher. This sets everyone on an equal footing when you arrive: you've introduced yourself and set expectations for the meeting.
Now that you've prepared for your assignment, let's talk about the different forms it can take:
Common School Assignments
There are four basic school assignments you'll likely encounter as an interpreter:
Parent-Teacher Conference:

A parent-teacher conference (often called a report card conference) is designed to engage parent involvement in their child's education. It's a great opportunity for parents and teachers to connect. A parent-teacher conference discusses a specific student and their needs, challenges, and successes in the classroom. They usually happen once or twice per year, during progress-reporting periods. However, a parent or teacher can call one at any time if they feel it's necessary.
Parent-teacher conferences also allow discussion about the possible necessity of an IEP or 504 Education plan. This is based on the student's classroom performance and behavior, home life changes or transitions, or general observations. Parent-teacher conferences generally start with a warm welcome and small talk, then progress into specifics about progress and growth. The teacher may have suggestions for the parent about how to best support their child's learning at home.

IEP meeting:

IEP stands for "Individualized Education Program." It's also known as an Individualized Education plan. This is the legally-required written document that spells out the specific types of help that the student needs . At its heart, an IEP is a plan for special education services to help a student thrive. Both the plan and the document are covered under the Individuals with Disabilities Education Act (IDEA). To qualify for an IEP, a child must be diagnosed with one or more of the thirteen disabilities in IDEA. IEPs are available for any students who attend a public or charter school. This is true even when school isn't in session (if the student qualifies for extended school year services).
Private schools don't offer IEPs but they often offer service plans that work along the same lines. Before they start school, babies and toddlers up to age three can have services through state early intervention programs. As an interpreter, you'll likely be called to meetings for every step of the process.

504 plan meeting:

The Americans with Disabilities Act guides 504 accommodation plans. 504s work to provide support and remove barriers for students who don't qualify for an IEP. 504 plans help the student succeed in the general classroom environment, rather than placing them in a special education program. A child can qualify for a 504 accommodation if they have any disability that interferes with their daily life.
The ADA's definition of "disability" is much broader than IDEA's. People who are familiar with the child create the plan. This may include parents or caregivers, teachers, and the school principals. Unlike an IEP, a 504 plan doesn't legally have to be written down. The plan does generally detail who will be responsible for accommodating the child's needs. It also states which accommodations are necessary. Generally, a 504 plan is re-evaluated every year or every three years as the district requires. A parent or teacher may call a re-evaluation meeting at any time.

Behavioral meeting:

A behavioral meeting used to be more commonly known as a disciplinary meeting, but the language has changed. Schools now emphasize understanding behavior and preventing future misbehavior, not punishing a student. If a staff member calls a behavioral meeting, it's not the first time the parent's heard about the behavior.
Before staff calls a behavioral meeting, there are often several phone calls and messages between the teacher and the parents. As an interpreter, they may ask you to interpret telephonically for these calls. If the behavior continues, the teacher may set a behavioral meeting to discuss consequences with the parents, student, and administration. If consequences are necessary, the staff also schedules a follow up meeting. The student is present at all these meetings.
Follow up is vital: the goal is that the student has the tools to make better choices in the future. If the student has an IEP, they're entitled to a Manifestation Determination meeting. This meeting determines whether the student's disability contributes to the unacceptable behavior. If the student commits a severe infraction that staff must report to the district, the school schedules a disciplinary hearing. This hearing decides the proper course of action. The hearing includes teachers, administrators, the involved students and their parents, and sometimes district representatives.
Global Arena's School Interpreting Course
Would you like to start interpreting for school meetings but you're unsure where to start? Try Global Arena's eLearning course, Interpreting in a School Setting. We'll help prepare you for your first session, tell you what to expect, and guide you through the process. As it's an online, self-paced course, you can complete it from your favorite device at your leisure. The course is broken into modules, including review activities, interactive slides, and lecture sections. You'll received a training certificate upon successful completion—useful for any job application or training credit requirement.